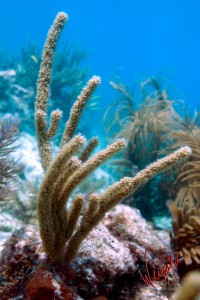 Happy World Oceans Day 2014 everyone!  Thanks for taking a minute to check out our website.  There's lots of information on our project here so please be sure to look around.
As you go through your day today (and hopefully everyday) be sure to take a minute and reflect on how important our oceans are to life on this planet and how they touch on your lives daily, even if you're a thousand miles from the nearest one.   The ocean's influence touches everything from the food you eat to the air you breathe to the weather you experience.
The Underwater Sombrero project team will be celebrating World Ocean Day today with a series of images from our project shared on our social media pages.  We hope you've liked the Facebook page and are following the Twitter Feed!  Watch for the hashtags: #WorldOceansDay and #OurOcean2014!
Our project is #crowdfunded, so if you think you'd like to help us out, check out our Funding Incentives page.   Thanks for visiting, and again, Happy World Oceans Day!
Steve, Dee, Elizabeth, Dennis and Robert – The Underwater Sombrero Project Team