A colorful tropical fish peeks out from the soft corals on the reefs surrounding Sombrero Key, FL.
We certainly feel like we're overdue for a compressed air fix! We definitely are overdue for an Underwater Sombrero Expedition! We're hoping to make it back this fall, so we'll see how that goes. In the mean time, we're busy working on image edits for the book. Here's one we've titled: "Peeeeek A Booooo" 🙂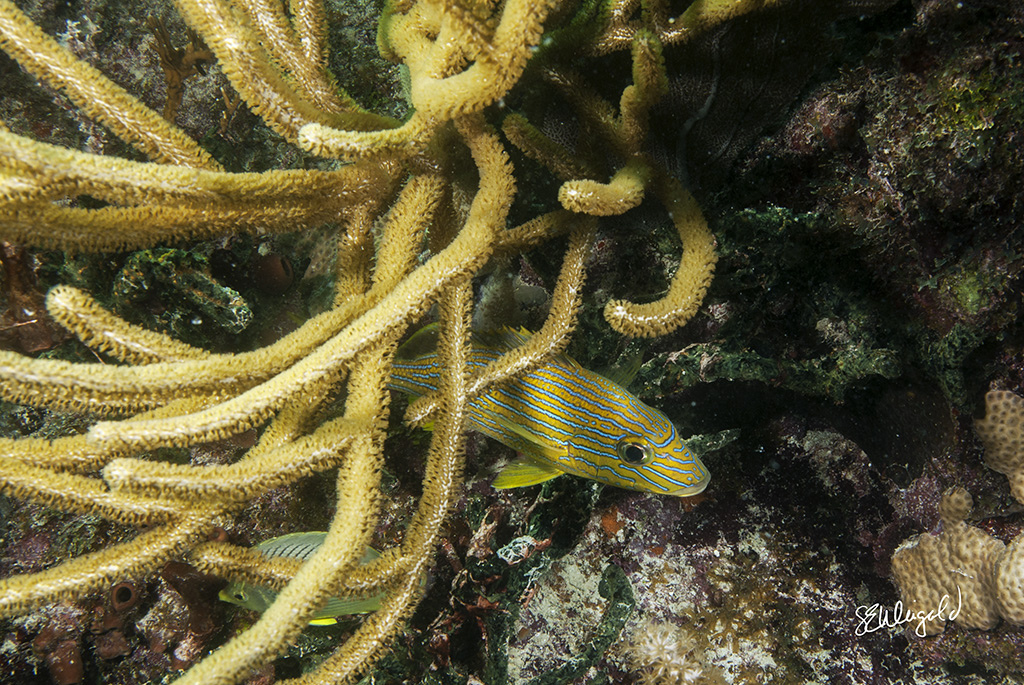 If by chance you're so inclined, prints and other products featuring this image are featured on my Art Site. Your purchase helps support the project!